LimeSurvey - The No.1 of open source survey tools
LimeSurvey is the tool to use for your online surveys.
Whether you are conducting simple questionnaires with just a couple of questions or advanced assessments with conditionals and quota management, LimeSurvey has got you covered.
LimeSurvey is 100% open source and will always be transparently developed.
We can help you reach your goals.
Features tailored to your every need.
Explore the vast possibilities you have to create your survey professionally with LimeSurvey.
Starting with the inbuilt template editor through to advanced scripting abilities inside of the question editor and the mighty expression manager.
However, if some feature you need is missing, you may also submit a feature request.
Hosting locations
Hosting locations in Germany, Canada, USA, Australia and the United Kingdom
During setup you may choose between Germany, Canada, USA, Australia and the United Kingdom.
All of your survey data will be securely held on servers in the chosen country.
Multilingual
Supporting more than 80 languages
Create your survey in more than 80 languages. You may even run one survey in several translations at the same time without the need to copy it.
Unlimited administrators
Give administrative access to colleagues or friends
With our fine-grained configurable permission system you can determine who may see which survey, edit certain aspects or whether survey administration users may create surveys at all and much more.
28 different question types
We have them all!
From simple single choice or multiple choice questions to complex Google Maps, file upload, equations and semantic differential question types - all at your fingertips.
What you see is what you get
Simple editing of your HTML content
Edit your survey contents with our HTML WYSIWYG editor. Enter any HTML code if you need to. Use piping, placeholder, micro-tailoring to display answers from previous questions later on.
Quota management
Control your target group participation by quotas
Create as many quotas as you like for your survey to ensure the required composition of your participant group. For example: You would like to question 500 women and 500 men of a certain age range.
Skip logic / branching
Set conditions for your questions based on previous answers
Filter subquestions based on previous multiple choice questions or skip questions based on previous answers. That way you can avoid non-relevant questions and keep your survey participants happy.
Reuse survey content
Copy questions, answers or complete surveys
You can easily copy existing questions, answer options, partial or whole surveys at your convenience. This will save you a lot of work when setting up extensive surveys.
Analyze your surveys easier
Use assessment scores to analyze survey site.
Use LimeSurvey's inbuilt assessment score system to create valuable analysis scores in your answer options. Immediately assess during the survey to create scores visible to the participant or not.
Invite and remind
Invite your participant using LimeSurvey
Send survey emails using our email server or your own email server. Non-responding participants can be reminded by email. Automatic bounce handling marks email addresses as invalid, so they are not invited again.
Anonymized responses - protected participants
Invite participants by email and anonymize their responses
If this feature is active you and your participants can be sure that there is no relation between the response and the participant. Once activated for a survey it is no longer possible to deactivate it once the survey was launched.
Open and closed surveys
Create invite-only, open or public surveys
Enable public participation in your surveys or allow access just by personalized email invitation. You can also ask participants to register before participating.
Design your survey appearance
Individual design of your survey
Adjust your logo, colors, font type and sizes or adjust the whole survey layout to your individual requirement. Insert your own HTML or JavaScript code.
Offline functionality
Printable version and manual data entry
Execute pen-and-paper surveys or personal surveys. After capturing the response data, enter it manually by using a convenient data entry mode and process it further.
Visualize your response data
Create statistics and graphs inside the application
Create statistics and engaging graphs with a few clicks for all questions of your survey. Filter the results based on certain responses. Export the statistics to Excel or PDF.
Export your responses
Export to all common formats and applications
Export your responses as Microsoft Excel®, Microsoft Word®, SPSS®, R, Stata®, PDF or just as CSV file format.
Dynamic questions
Create questions based on previous answers
Use answers given to your previous questions to validate and refine your results. Our powerful expression manager serves this purpose.
LimeSurvey has a lot more features. Try it for free by creating an account now or convince yourself in our online demo.
Profit from our vibrant community.
The main force of LimeSurvey is that it is transparent as well as publicly accessible. Open source is essentially the product of a community.
It pools the power of many coders in order to achieve bigger things.
Our community is our foundation. Thanks to the continuous feedback and the fresh ideas, we can constantly advance LimeSurvey. We control the flow of ideas to ensure that LimeSurvey is always a stable and reliable solution for your business.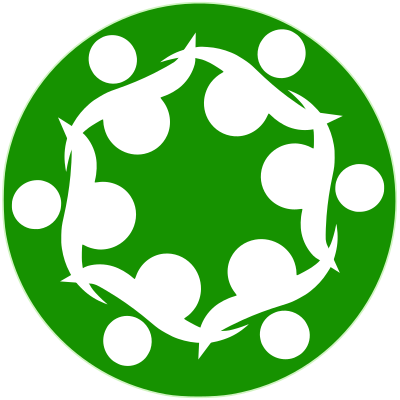 Use all advantages of our vibrant community
Thousands of users worldwide help each other
Community forum for your questions to other users
Open source for 100% software transparency
Template and Plugin directory with many user contributions
Live chat for personal contact and quick help